Mermaid Quay – Cardiff Bay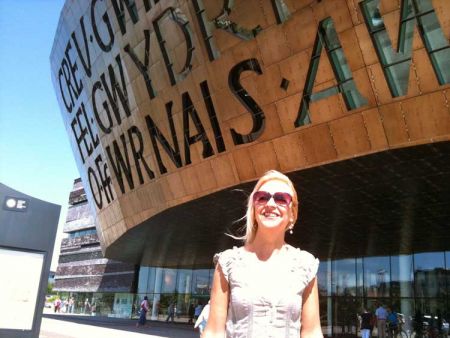 I loved the idea of being city based, yet being able to walk from my hotel 15 minutes alongside pretty water ways to reach a vibrant modern bay area with handsome yachts tied up at the quayside. Striking Millennium building, which seems to change colour with each hour that passes to a spectrum of golds and bronzes.
To describe the bay area, I can only think of one thing that is pleasure. It seems to have centered itself around pleasure activities, eating, opera, theatre, cinemas,sailing, watersports, those in general are what goes on here, but it also makes somewhere really nice to just come and stroll around, maybe stop and have drink and just take in the beautiful views of the bay. I also bought the best welsh-cakes I have had, from the only shop that seems to sell them, they were still warm as we ate them. One other little point of interest is that this place was used as a filming location for Doctor Who and Torchwood.
Mimosa resturant on the quayside.
We booked here for Saturday evening, we knew it was in the good food guide so we expected it to be good and it was, again the staff were helpful and friendly, all the tables had little tea lights burning making it look modern but intimate. The food was wonderful I had welsh lamb and John had fresh tuna, the menu was not large but everything was freshly cooked and inventive so it did not matter about not having a huge menu which sometimes just means they use a lot of frozen dishes. Would we go back yes we would but first of all we would want to try so many others. Saturday evening down at the quayside is like a huge party night everyone out to have a good time in a very nice way.