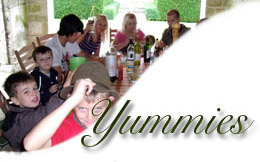 Ingredients
Creamy mild goats cheese
Olive Oil
Belazu Balsamic Vinegar
Cooked chicken
Sliced Ham
Basil leaves
Stuffed Bell Peppers,
Sourdough Bread
Carrot cut into sticks
Celery cut into matchsticks
Fresh Baby
Beetroots
Tub of good Hummus Tomatoes
Sharing Platters
Two weeks ago when friends came for supper the conversation turned to eating in the garden in summer and our favorite things to eat. My friends are great lovers of the barbecue but for me that often means someone has to stand over the hot barbecue and I do not find it  relaxing, I love it if someone will do it for me. I told her how much we enjoyed the platters I put together and take out into the garden, I always try and make sure it is just finger food so that all you need is a napkin, plate and a wine glass.
This post is not a recipe as such just ideas for the summer that look nice, taste wonderful and very easy to share and put together. The board I use a lot, it is not a giant cricket bat although it looks like one, but it a Jamie's sharing board which I bought from his Italian restuarant when having lunch in Cardiff.
I would love to hear from anyone who has any other unusual sharing ideas that would suit summer eating.
I do not show a dessert platter that is something I am working on for the summer as I think it will be fun to serve tiny finger desserts on a board to pass around, again any ideas would be great.
Method
Platter 1.
Chicken breast cut into 2 inch circles and about 1 inch thick, season with salt and black pepper top with a slice of baby tomato and a piece of basil leaf. 
Ham slices rolled, inside the roll you have soft mild goats cheese, finely chopped spring onions and torn basil leaves.
Olives and cubes of Manchego cheese tossed in olive oil and chilli flakes (carefully not to many flakes)
Dipping oil and really good balsamic vinegar ( I always use Belazu balsamic it is worth every penny and I only use good olive oil) 
Sweet bell peppers stuffed with ricotta cheese ( these I buy from any good deli)
Sour dough bread for dipping ( I also buy this from the deli)
Platter 2.
Large beefsteak tomato slices, topped with mild slices of goats cheese and basil leaf
Hand cut sliced ham, home cooked or from a good deli
Chili's and sweet peppers stuffed with ricotta cheese
Goats cheese slices topped with fresh beetroot
Small slices of good cheddar
Slices of good bread buttered for the ham and cheese.
Platter 3
A dish of finely sliced raw carrot, cut into thin sticks, sticks of celery and you can use peppers also
A tub of hummus, bought from the deli
goats cheese and fresh beetroot on sticks
stuffed bell peppers
dish of dipping oil
Moroccan flat bread
Sliced sour dough.
You will find, as I do each time a put a platter out I change it and the ideas are endless, you can put so many different things together and you can buy many delicious that would work well. I tend to go for things that i always have in the fridge that make life very easy, and please do not forget the chilled wine, hopefully with sunshine as well.
Notes