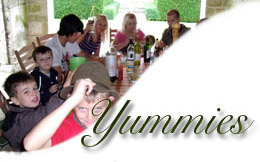 Ingredients
8-10 Home made meringues
8-10 Small strawberries sliced
8-10 Raspberries
8-10 Blueberries
300-400 ml of Double cream
Raspberry or strawberry compote
Susie's Eton Mess
This is my version of good old Eton mess, so easy yet so moreish, the secret lies in really good meringues and very good fruit. I found the combination of small English strawberries, fresh raspberries and blueberries just wonderful.
Most of the time though I just go for rasps and strawberries with lashings of a good strawberry compote as in the picture.
Method
Whip cream till thick and spoon stands up in it
Add fruit swirl the fruit into the cream and then place covered in fridge till you are ready to make desserts up and serve, as this does not like to be left as meringues go soft.
When ready to make up, crumble the meringues into the cream mixture and gently swirl around again serve in little glass dishes
Add a spoonful of the compote over the top, this is so easy and so yummy.
Notes
Serves 4 large or 6 small servings