Tribute To Joanne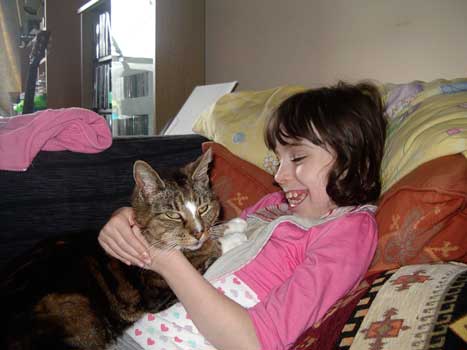 As this week is ticking by, I have my daughter constantly in my mind, she shows unbelievable strength in the way she handles her every day life ,and this week she must feel in turmoil and yet she just gets on with it.
I am so very proud of her, she has given me 5 fantastic grandchildren, each one of them very different, she has given them all basic values, they care for each other and think of their family as a unit. They show respect and help one another and they are growing up in a house that has rules but also lots of love and laughter.
On Thursday she must be at the side of her daughter as she faces surgery, not only is this little girl very ill but also very disabled, but the love and commitment Joanne has given Paige is an accolade to her, when I was in hospital in December she was at my side and never left it.
Truly, I was only given one child, but what a special person she has grown to be and how very proud I am of her, I can only thank God for her and the gifts she has given me.