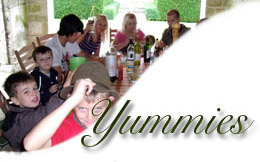 Ingredients
1 Rack of Welsh Lamb 7-8 bones
3-4 tablesspoons of olive oil
3-4 sprigs of thyme
1 tablespoon of Dijon Mustard
3 tablesspoons of bread crumbs
1 small bunch of fresh rosemary
1 clove of garlic
2-3 knobs of butter
4 fluid oz of red wine 
4 fluid oz of good Balsamic vinegar
1 teaspoon of brown sugar
Welsh Rack of Lamb
This is a little different for me as I have found I have had to split this dish up, people have got back to me asking how I cooked the rack of Lamb I tweeted, some also asked for the Cauliflower puree recipe and the potato recipe so I have decided the easy way to do it is to separate it. I feel I should mention that I have found Gordon Ramsay to be a real inspiration in my cooking, I want to try and produce the very best I can not only in flavour but in presentation also.
Firstly I chose Welsh Lamb over New Zealand Lamb as I am trying to support or own farmers and secondly the plump rack had more meat on it and is known for its good flavour.
Before cooking meat like this I always bring it to room temperature and season it, while it is sitting I get started on any crust or dressings I am doing, in this case it was a simple bread crumb and herb crust. You do not have to put a crust on a rack of lamb it is purely personal choice. 
I finished my Lamb with a Red wine and balsamic reduction which blended so well with the sweetness of the meat, I will be adding the recipes for the other parts of the dish during the course of the week, for those who asked for this I do really hope you enjoy it as much as we did.
The rack I used was for two in general you say three to four bones a portion.
Method
Turn the oven on 220 degrees so it is nice and hot when you need it, if your Lamb has been sat adjusting to the room temperature you will be ready to start cooking.
First prepare your crust into the blender add your bread crumbs, the leaves of two sprigs of thyme and a handful of finely chopped rosemary leaves, salt and pepper then give it a quick blend.
Add two teaspoons of oil to the bread crumbs that is what makes your crust crisp another quick blend and your crust is then ready.
Heat a good frying pan add a tablespoon of oil, the pan should be very hot before you put the lamb in,
Add the lamb the white side down first and leave it for 4-5 mins to get a really good brown colour on it, always think that colour means flavour.
Next turn the Lamb over and do the same.
Remove the lamb from the pan and while lovely and warm cover it with the Dijon mustard, as the lamb is warm the mustard will soak in then cover it with you crumb mix place on a baking tray and place in a hot oven for 20 mins, test it after 15 mins you are looking for a springy texture. Do not be worried if you cut into it and it is not cooked enough just put it straight back in and give it five more minutes. The times I have given you are for pink lamb so if you like it cooked more just add 5 mins to it. You can always tell if Lamb is cooked because any fat inside the Lamb should not be white, if it is then your Lamb is raw.
While the Lamb is in the oven get on with your reduction, start by putting a tablespoon of oil into a frying pan throw in the garlic clove that is slightly squashed so to just release the falvour also the last sprig of time this will add a nice flavour to the oil warm the oil then when the pan is really hot take out the garlic and add the wine and vinegar mix BE CAREFUL THIS WILL SPIT OUT AT YOU. Let it boil of for a minute then reduce the heat to medium.
Add the sugar and then let it reduce to a thick sweet reduction as it gets thick and like syrup add the butter which give more flavour and a lovely glossy sheen to the reduction, taste and season if needed.
When the Lamb is cooked it really must be rested for 5-10 minutes before you cut into it,
I always use the rest time to get the plates ready for serving, slice between the bones and arrange as you like and drizzle the reduction over the lamb, hope you love it as much as we do.
Notes