Bahia Principe Costa Adeje Hotel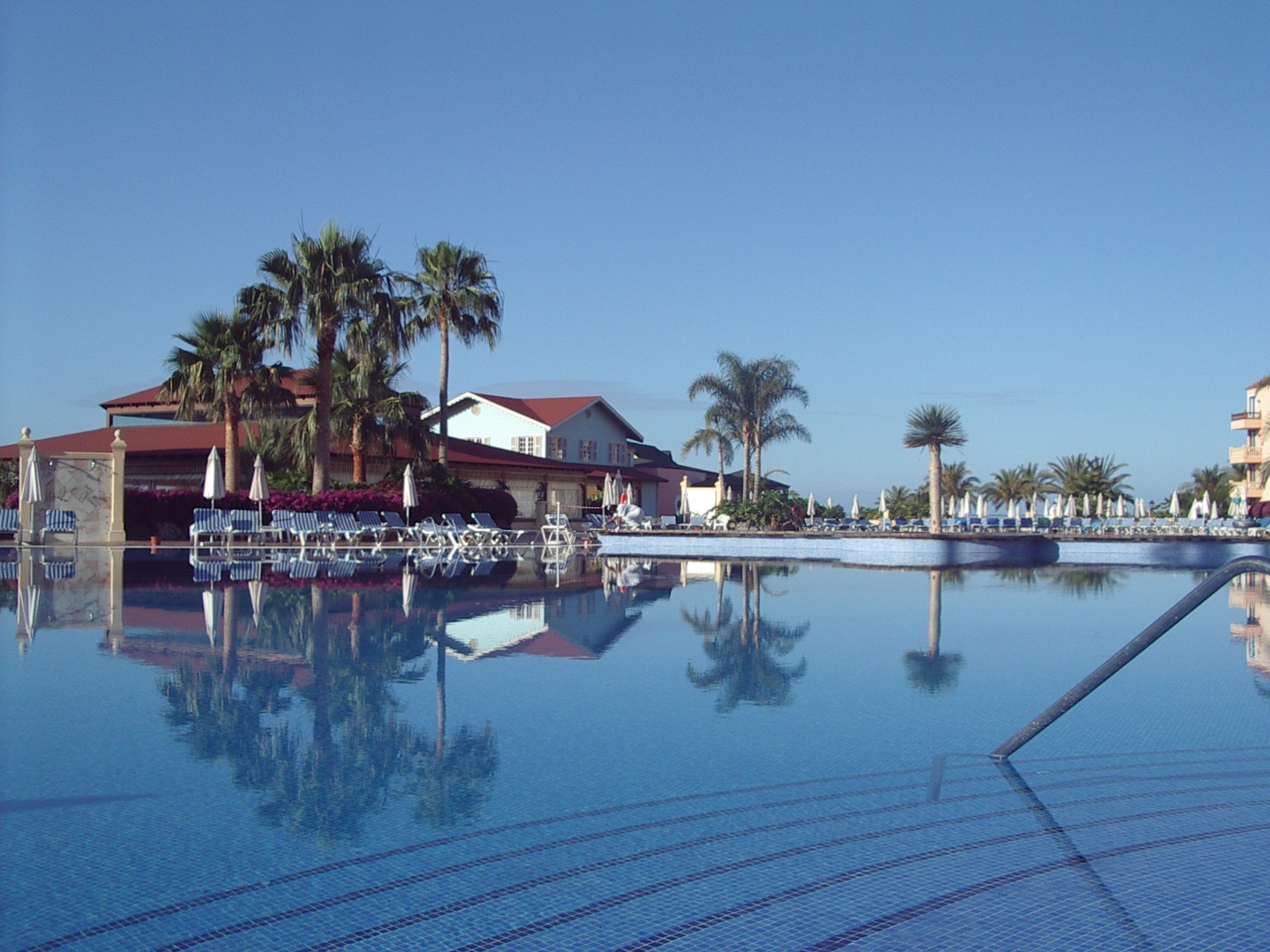 I never really felt like going to Tenerife loads of my friends had been all enjoyed it but all came back with stories about it could be cloudy due to the mountains and that some of the well know tourist resorts were very busy and noisy, this did not sound like the place for me.
So how come I went there, I found a hotel that really seemed to have everything I was looking for at a time of year when the Canary Island are at there best, early spring, also the price was perfect.
I am a girl that when away loves wall to wall blue skys so I was a little worried about seeing clouds but i had been told that if you get a cloudy day that here is quite a lot to do to keep you busy.
Arrival at the airport was good and we were through it very quickly to be met by a Mercedes to take us to our hotel so we were off to a good start. Within an hour we were checked in and treated very well I had also got the room I had requested, good old trip advisor.
The Bahia Principe Costa Adeje Hotel at the Playa Paraiso was everything and more than the brochure had said, we were thrilled with it, our room was huge with a fully stocked mini bar that was included in our  all inclusive deal we were on, the quality of every thing in the room was excellent, we had the choice of 5 resturants to eat from, with really good food, the bars were all free unless you asked for a named brand. no shortage of sun beds and huge pools.
For me the whole thing was perfect but for a few people they found this hotel to far out and away from the main night life and shopping areas, to me this kept it very classy, and it did have it's own night entertainment if that was what you wanted.
Would I go back, yes ,if you need to feel pampered and do not want to spend a fortune this is the place to go.
The weather was very good we did get a cloudy day on which I burnt because I thought I would not need the sun cream, we hired a jeep and went of into the mountains on quite and adventure, but thats another tale.