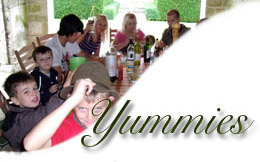 Ingredients
8oz Macaroni
1pt of Cheese sauce
1 portion of my bacon pasta sauce
2 tablespoons of frozen peas
2 tablespoons of bread crumbs
Best ever Macaroni Cheese
This is the best supper dish you could wish for, it is more savory than the usual macaroni dish. It is a real favourite with my family.
On YouTube I have just added a variation of this dish.
Method
Make your cheese sauce, I find to make a good sauce I like to use up all my old bits of cheese which could be any blue cheese or cheddars and edams, all makes for good flavours.
While you make your cheese sauce, cook your macaroni for about 10-15 mins.
Have ready one portion of my bacon pasta sauce which is great kept frozen, but it needs to be hot to add to the macaroni
Stir in the cheese sauce, the pasta sauce all into the macaroni and the frozen peas,
Place in a large oven dish and sprinkle with the bread crumbs then place in the oven for about 15mins, till it is golden and bubbling.
Notes
Best with a glass of red wine.