A Cabin In The Mountains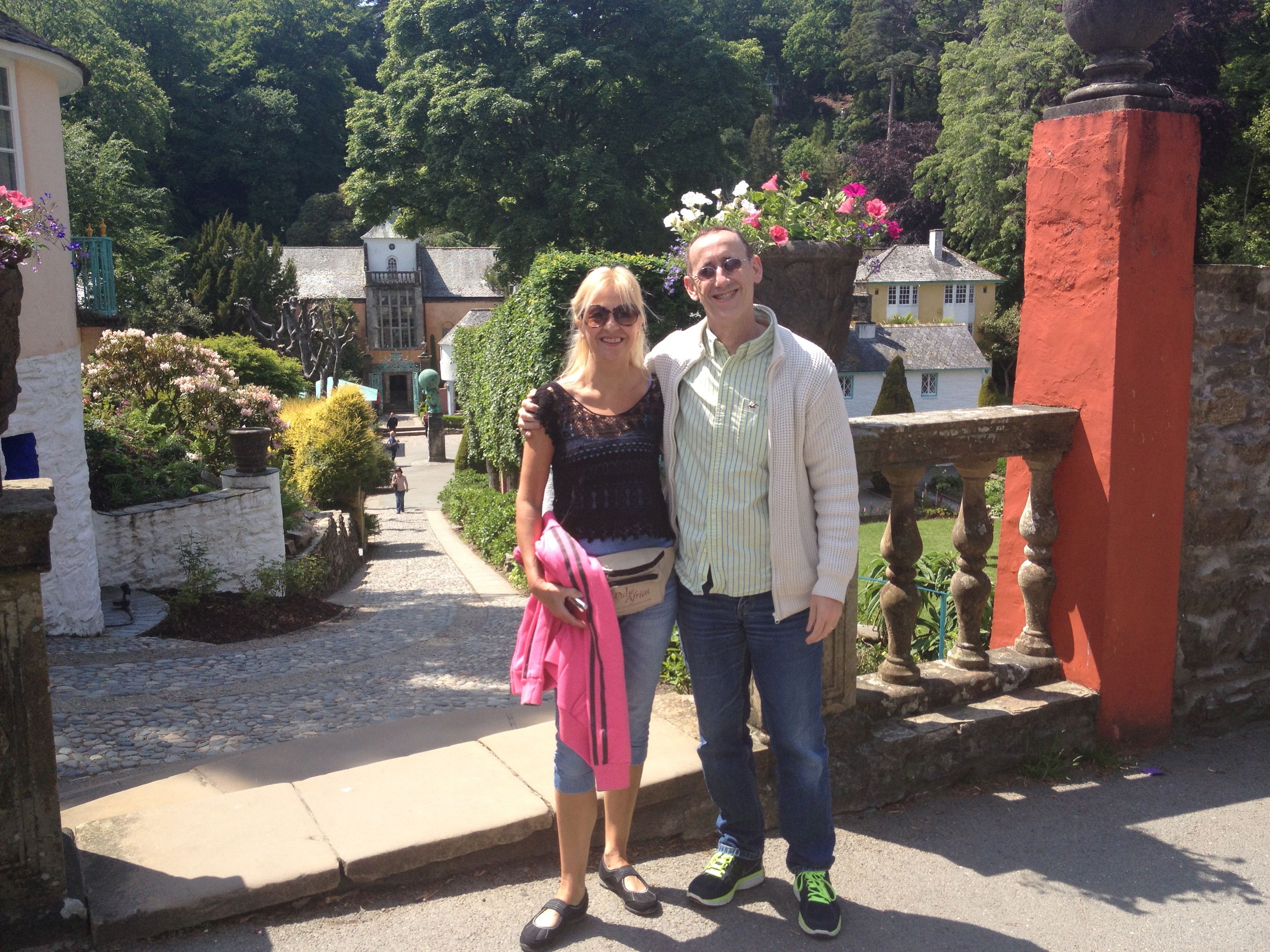 I have had a wonderful few days away with John, it was all very last minute but we managed to find ourselves a magical hideaway in the Welsh Mountains. John organized taking three days off, we could not leave on the Saturday as I had commitment's here on the farm so we left early Sunday morning and drove up to near Oswestry then west into the Berwyn mountains to a little village called Llanrhaedr. After five miles along a single track we arrived, it really is a hide away, forget phones they do not work, Internet is just about working so you are more or less cut off. Our log cabin was amazing we fell in love with it the minute we saw it, of course the hot-tub outside helped too. It was indeed a different way to celebrate our 2oth wedding anniversary. In total there are only 3 cabins up on the hillside and each has it's own garden area
It seems to have been such a longtime since John and I have had quality time together, I have found it so hard to switch off from everything due to poor Paige being so very ill, but this time I knew she was stronger and that Jo was fully geared up with all the correct medication that even if there was a problem she could handle it, so I arrived relaxed.
We could not check in till 4.30pm so we had decided to take in one of there popular tourist attractions the highest water fall in Wales and England Pistyll Rhaeadr, I now believe everyone should see it, as it is truly beautiful. We decided as it was a stunning day that we would walk to the top of the mountain to look down it, it was such a wonderful walk, I saw views that I have not seen since my fell walking days, I felt so in-touch with nature and my soul again. John who has never been a walker also truly loved the whole experience which made it very special for me.
Once we got into our lodge we realised how spacious it was, 3 bedrooms and two bathrooms we instantly missed having the kids along as we knew they would love it, so we now have plans to take them sometime in the future. The weather being very good was the factore that made us want to barbecue this is something we never do at home, eating outside is different there as you have views of mountains all around you and just a few friendly cows for neighbours, Then it was hot tub time the ultimate way to relax bubbling away with a few glasses of wine it was blissful.
Next morning blue skies greeted us, so we headed off to Portmeriron for the day this is somewhere I have always wanted to see, yes I did watch the Prisoner back in the sixties or seventies. This was for us pure fantasy and I will go back again, if everyone spoke Italian you could have been there for me it was like being in fairyland, we had lunch at the hotel over looking golden sands. We had a table on the terrace with a gentle warm breeze blowing. It was as if we had stepped back in time, old fashioned English service, waiters called you sir and madam, the table wear was real silver and the food was excellent. Lunch lasted a full hour and half, and we could have been there longer no one rushes you there, again it was blissful. The whole village is beautiful and it feels very special we were both sad to leave, back at the cabin it was on with the barbie and straight into the hot tub, chilled white wine and the sound of the birds singing.
Our last morning the mist had come down, again it was very beautiful and totally different, this being our last day we had decided just to relax at the cabin we had invited John's parents over for lunch as they too were in Wales, it took then an hour and half to get to us but they too could not believe how remote and beautiful it was. We shared a lovely relaxed lunch, a few glasses of wine and then we all sat in the hot tub a super way to spend a day.
Next morning we were so sad to leave, it was like leaving a friend, we will be going back, there is so much to see and our time together was so special. We both missed the children and Jo, Paige had been well spoilt by her wonderful Mum and was very happy to see me when I got home, so I guess the next time I go there it will be different again as I think we will have a car load of mischief with us.