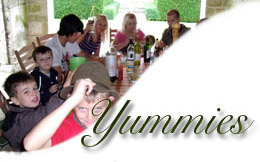 Ingredients
2 Chicken breasts,
Grated zest and juice of 1 large lime.
5oz [150ml] tinned coconut milk unsweetened
1 spoonful of coconut oil or olive oil 15 mls
1 Green chilli
1 tablespoon of Thai fish sauce 15 mls
small bunch of fresh coriander or large bunch if for 4
4 spring onions finely sliced long ways.
Koko unsweetened coconut milk in a carton this is optional , I use this if the sauce gets too thick
Rock salt and black pepper to season
Toasted almonds just a sprinkle are really nice
Keto Lime & Coriander Chicken
I tweaked this easy really tasty recipe of Delia Smiths to make a Keto recipe that my husband and I could enjoy . I love it, tangy fresh and very easy and quick, I have found that since John went onto his Keto diet I spend my time looking at favourite recipes and seeing if I can adapt them, making me think more about balance. If you love lime like I do, you can always add more lime zest just keep it balanced though. This is one dish I never mind rushing in to cook, and for John he has it served with Cauliflower or Cauliflower rice and I have it with basmati rice, it is nice when we are sharing the same meal. I can honestly say that I changed a couple of things to make sure it stayed in his diet plan and it still tasted wonderful . A great spring and summer dish .
Serves 2 very easy to double up for a supper for 4
Method
Cut chicken into small pieces and place in bowl stir in lime juice and zest and leave to stand covered for at least 1 hour.
When you are ready to cook heat a wok or frying pan with the oil in it and when hot add the chicken and stir fry till golden.
Then add the chilli, coconut milk, fish sauce and half the coriander and the spring onions, cook gently for 10mins.Do give it a good season to taste. If your sauce is too thin add a good knob of butter just
Then serve with Cauliflower rice if on the diet or basmati if not and any veg you might like with it .
.
Notes
Hope you try it and enjoy it as much as we do, the Thai fish sauce is allowed because you only use such a small amount as a flavour into the meal